Why host a data competition?
In order to stay competitive and identify star employees, deploying a data competition is a great way to showcase your staff's talents and emphasize the importance of being data-driven.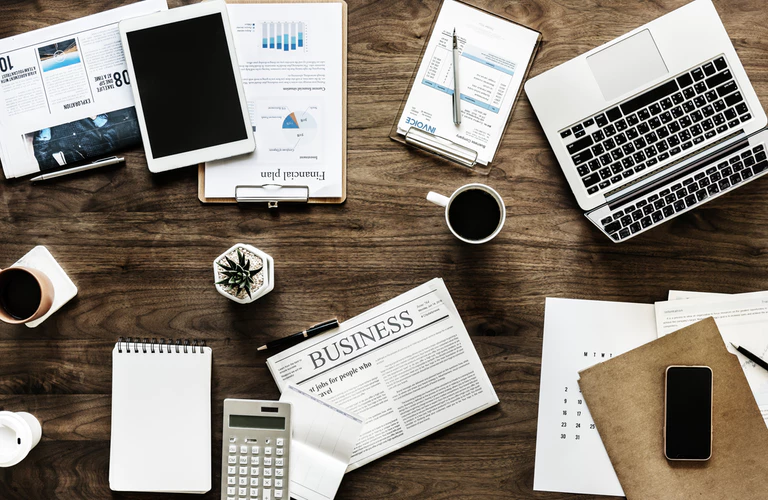 A great opportunity to make the company strategy more data-driven.
Data is the trendiest word in the business world, but many companies still haven't fully realized the massive potential of data analytics. Forrester predicts that companies who are able to master data-centric approaches to their growth will collectively earn global revenue upward of $1.8 trillion. While most executives understand the importance of becoming data-driven, it's hard to know where to start and can seem overwhelming. One of the best ways to bring data analytics to the forefront of your organization is through a company-wide data competition.
A data competition usually consists of identifying a business problem with a clear cut objective that teams then try to solve using their data analytics and business intelligence skills. It's a great way to identify some of your top talent, highlight the impact that data analytics can have, and improve cross-departmental collaboration.
A great opportunity for your current employees to learn on the job.
A publication from BI-Survey showed that 58% of companies said at least half of their business decisions on gut feel or experience, instead of data and information. By emphasizing a data-centric mindset to your employees, you can help adjust how they approach new problems and greatly improve the business efficiency in operation, marketing, finance, etc. A data competition is a great opportunity for your current employees to learn how to leverage the data they are familiar with. You can discover your employees' expertise in data analytics, coding skills, leadership, communication ability, which you may not have known about before. Investing in your staff now means that you are building a data literate workforce that already comes with institutional knowledge without the increased cost and risk of hiring new employees.
What do you need to prepare for the data competition?
1. Set a goal
Before you start your data competition, decide what business problem you want to solve. Take some time to read over your business key performance indicators (KPIs) and regular business intelligence reporting to find out is there any opportunity or potential to improve the KPIs. Talk to executives and managers to identify common problems and get them invested in the event. Remember, competitions work best when participants are asked to answer a specific and clear data problem. For instance,
What are the characteristics of the customers according to the sales data?

Which of your policies are most effective, and what are the strongest metrics?

What kind of marketing campaign gets the best return?

What do customers care about when given customer reviews data on social media?

Can we predict which customers will default on a loan?
2. Prepare dataset and support networks available to participants
The competition dataset is dependent on the business problem you're trying to solve. You should provide a technical specialist to package your dataset, build a data dictionary to define the terms and research methodology, and understand how to score future predictions against the solution set of the data. Your technical specialist should be familiar with data tables available for cleaning and modeling. He or she should also set up some office hours to provide assistance to participants as they reformat data for their analyses.
3. Decide on the prize
Spend some time thinking about what kind of prize will attract your employees - is it money, promotion or paid vacation? Use a prize incentive to encourage employee engagement and to demonstrate the value that you place on quality data analysis and data-driven thinking.
4. Set up rules for the competition
Eligibility: make it clear who can participate in the competition
How to enter: provide informative guidance on how to enter and submit the employees' work, via e-mail, company website, etc.
Timeline: before publishing your contest, you'll need to specify how long the contest will be running. The start date and the deadline date should be crystal clear for everyone.
Other rules: is it a team project or an individual project? Can the participants share code and insights with other teams? What is the software or programming language allowed to use? What's the final submission format?
5. Set the criteria for evaluating the submissions
Develop a key panel of judges who have a solid understanding of the business problem, as well as the models that participants will be building. Ask them to develop a set of criteria that is dependent on the business problem type. What metrics will you use to assess accuracy? Will you require milestones during the competition, and will they count as part of the submission?
No matter what the criteria it is, provide a rubric with as much detail on the criteria as possible to prevent any misunderstandings and set everyone up for successful contest engagement.
6. Develop a marketing plan
Once you've got your contest set up, how will you let people in your organization know about the contest? Create a calendar with dates where you will send out emails and reminders to sign up for the data competition. Reach out to managers to ask them to recommend some of their employees to participate - if an employee knows that their manager supports this endeavor, you will see much higher engagement.
If you have any team meetings or departmental meetings, make an announcement about the competition and talk about the prizes and deadlines. Post flyers around the office as visual reminders to sign up. Bottom line: make sure everyone knows that this event is happening, that they're invited to participate, and that there are many benefits to joining the competition.
7. Measure and analyze the results of the competition
Presentation day is critical, not only for the participants, but also for the organization as a whole. If it makes sense for you, have the presentations be public so that other staff members can see different ideas for how to solve a problem and cheer on their colleagues. Demonstrating data analytics is a powerful incentive for people to become more data literate. Make sure that the judges stick to the criteria they set at the beginning of the competition.
8. Celebrate!
Whether you hold a presentation day or not, make sure to cap the competition with an award ceremony where you hand out prizes for the winners and runners-up. This is a great way to demonstrate your support of the participants' hard work and celebrates innovation within your organization. You can provide some snacks, beverages, and make it a fun afternoon to close out a successful event!
Wrapping it Up
Use these eight steps to start your data competition within the company:
Set your goals clearly. Specific data problem works the best

Prepare dataset and provide support networks to participants

Decide on the prize

Set up rules for the competition and name the judges

Set the criteria for evaluating the submissions

Develop a marketing plan

Measure and analyze the result of your competition

Celebrate!
Ready to run a data competition?
Now that you have the steps to run a successful and engaging data competition, you're ready to put it into action. It's a great way to start developing a data-driven culture and build data-driven decision making skills. Not only that, you'll discover your employees' hidden talents and demonstrate that your organization is embracing the data to further your mission.
Looking to learn more about setting up your own data competition? We can help with that!